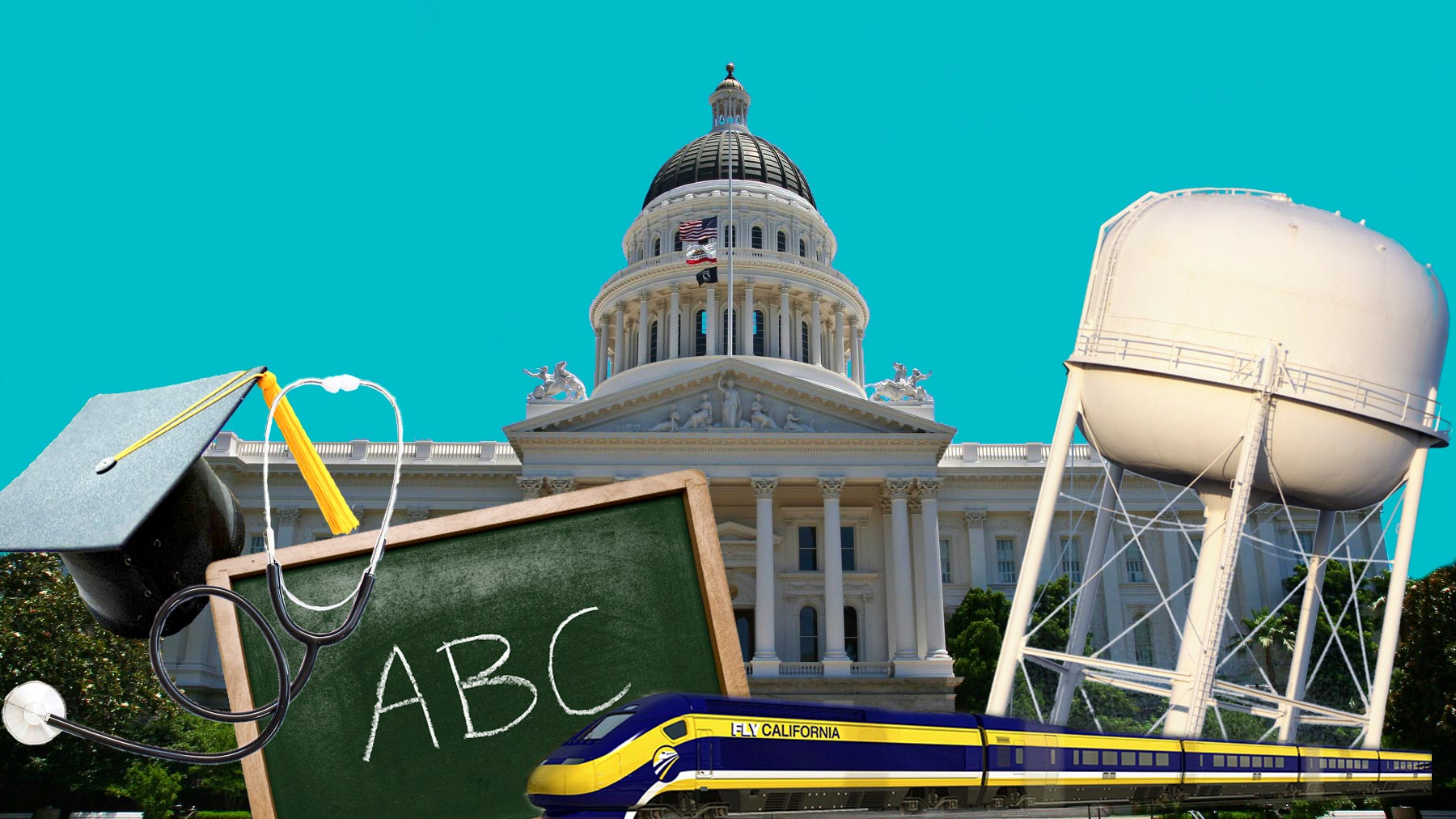 BUDGET DECIDER: Making choices that impact millions
By Judy Lin and John Osborn D'Agostino
California lawmakers have passed a $215 billion budget filled with progressive eye-catchers such as health coverage for low-income young adults regardless of legal status, and expanded tax credits for the working poor. Tucked into the pages were a couple of new taxes, including a state penalty for people who go without health insurance and a phone bill fee to upgrade the 911 emergency system.
But what if you had the awesome power to tax and spend, charting a new course for California?
Would you eliminate the property tax caps of Proposition 13? How about reducing income taxes—and if so, for whom? Would you build a bullet train from north to south, or fund universal preschool?
We designed this interactive to improve your understanding of where taxes come from and where all that money goes. Let's build your version of the Golden State!